The following cupcake set were from a super-sweet boyfriend for a freshly-graduated girlfriend's birthday, which explains why there's mortar board, books and scrolls. ;)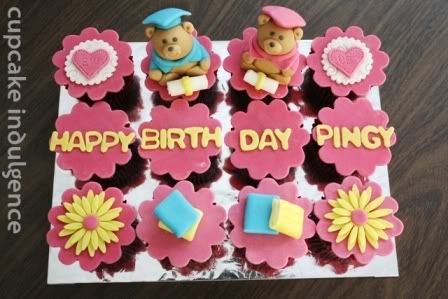 Couple bear: checked, scroll: checked, books: checked, gerberas: checked!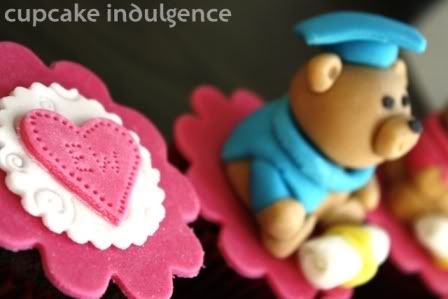 Eu Wing as the blue bear...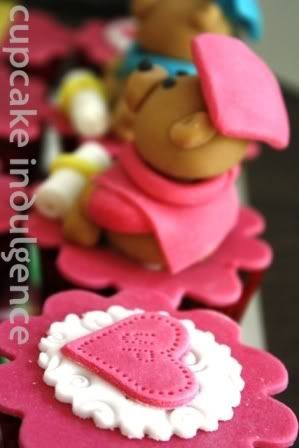 Yee Ping as the pink bear...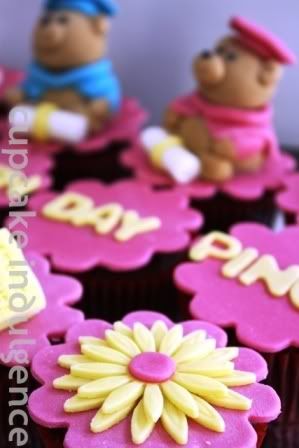 Gerbearas to brighten up the cupcakes!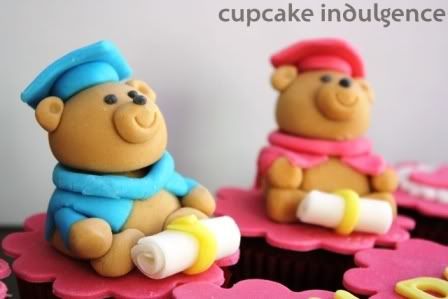 The sugar-figure of Eu Wing and Yee Ping.


Here I bring you... the REAL Eu Wing and Yee Ping!
Picture courtesy of
YP's Facebook
.
HAPPY BIRTHDAY YEE PING!
Hope you will love the cupcakes! :)