Carmen who ordered this set of cupcake for her dear friend Adeline, was super sweet enough to arrange with me; from cupcake design, flavor and most importantly, delivery to Adeline. Lucky for me, it was easy for me to deliver to Adeline as her father's shop situated right in the middle of Seremban town.



However, as I entered Adeline's shop and said "Delivery for Adeline", her face was in shocked and she's even more shock as I placed the box on the table, right in front of her and said "This is from Carmen". Her facial expression was PRICELESS! :)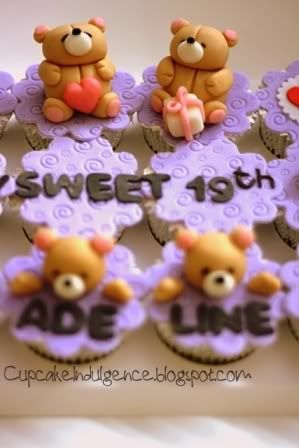 As I left her shop, I felt very much happy as I delivered not only birthday cupcakes BUT delivered surprise, love and happiness. Adeline's birthday had been a very surprising one I guess, as her best friend Carmen ordered cupcakes for her all the way from Kuala Lumpur.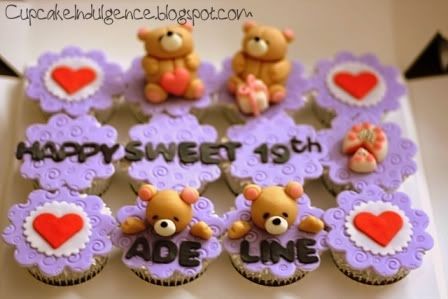 Well, although Carmen might not be by your side to celebrate Adeline's birthday, but she sent love, thoughts and wishes for her, and how sweet is that...
HAVE A SWEET BIRTHDAY, ADELINE!!!