Imagine this:
flavorful baked cheese cupcakes with McVitie's biscuit crumb base, swirled with raspberry buttercream on top and fresh imported strawberries and kiwi added to the final touches! Voilaa~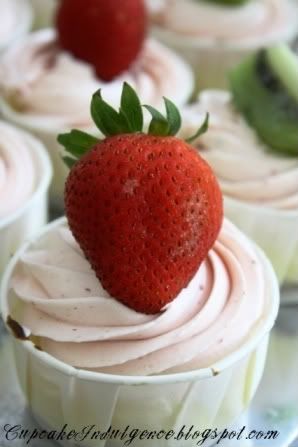 Whole strawberries comfortably lying on top of buttercream~



An array of colorful fruity affair...


Cupcakes topped with fruits are perfect for someone who loves a lil' bit of tangy-ness in their taste-buds! :) Three (3) fruits (all imported) for you to choose from: Strawberries, kiwi and cherry.