My buddy, Moccasin ("inside joke" between her and me, she's Moccasin and I'm Amaranth hahaha) requested me to make anniversary cupcakes for her and bf. Well, of course I'm more than happy to prepare them. They have been coupled together for like... hmm let me calculate...
8 YEARS!!!
Wow... that's long! :)
Sin <3 Keong :)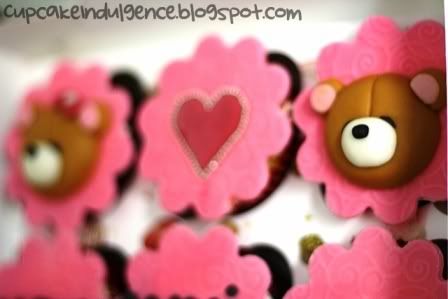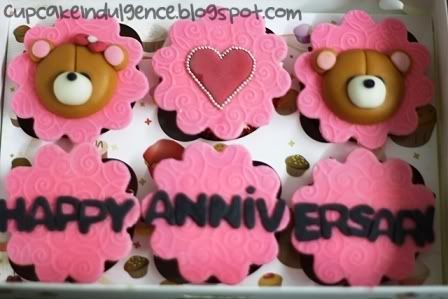 Happy Anniversary
to both of you, my buddies!