A friend of mine ordered cupcakes for her boyfriend, as he is celebrating his birthday. The girlfriend wanted a bear, and that's all. She only has one requirement and therefore I got lots of space to be creative in my own way. Remember that this is my first time experiencing with gum paste and modeling. :) I am proud with the outcome.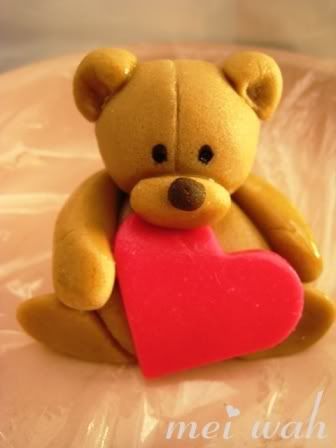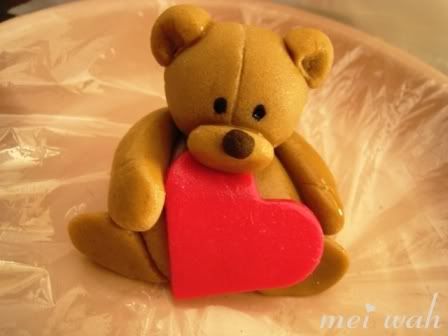 Mr. Bear holding tight to the Girlfriend's love and ready to present it to Boyfriend. :) How sweet...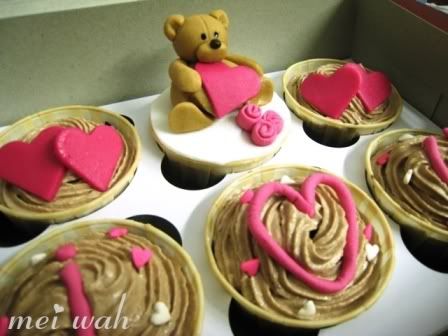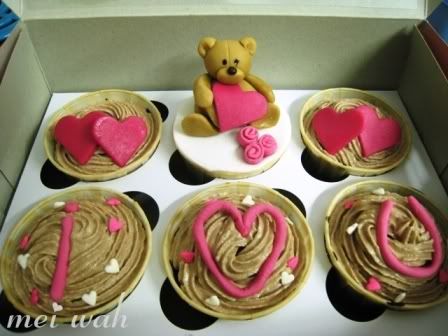 Mr. Bear surrounded with clear messages of "I love you" and love-shaped sprinkles, on chocolate chips cupcakes.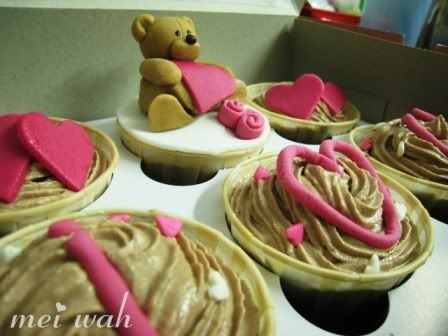 All tucked nice and tight, ready to be delivered to the Girlfriend. :) She anxious and excited on the outcome of her cupcakes.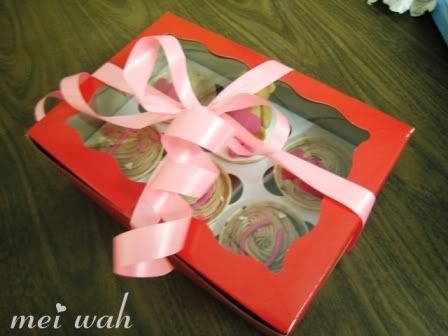 All packed and decorated with ribbons. Off I go to Jusco, Seremban 2 and meet the Girlfriend (despite the heavy downpour). She was happy to see cupcakes and she assured that her boyfriend would definitely love it too!
Testimonial from Girlfriend on Facebook:

Thank you, my dear friend! Glad that you and your boyfriend loved it so much! :)