Sorry for the late updates! :( Been juggling between work and cupcakes. Tiring? Yes, but enjoyable. Updates are more regular here in Cupcake Indulgence's Facebook pages
. Join me as fans and you will be updated with latest cupcakes designs and upcoming news.
---
Barney, Hello Kitty or Melody? Can't decide on one? Why choose one where you can place 3 of them on cupcakes! :)

Have them all on your favorite cupcakes!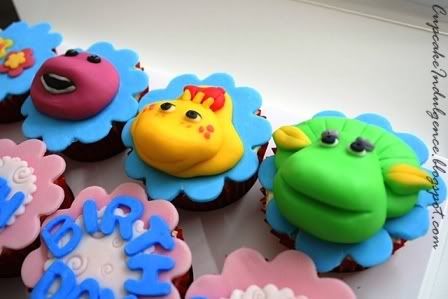 Barney & Friends



Hello Kitty & Melody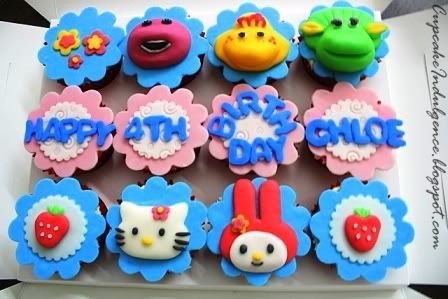 A set of cupcakes (made with love) to truly make someone happy!