Biggest challenge cupcakes order - 50 pcs Sesame Street themed cupcakes for 1 year old baby Ashley, delivered all the way from Seremban to Tropicana Petaling Jaya. Of course there are fear during the delivery process: fear of figurines dropped/broken/etc, but *phew* luckily everything are in place as we reached Tropicana. :)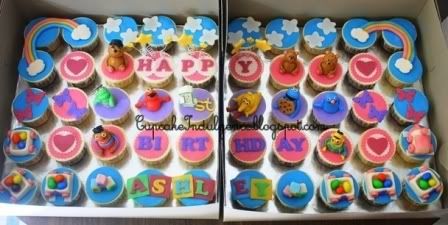 Taadaa... we bring you Sesame Street themed cupcakes!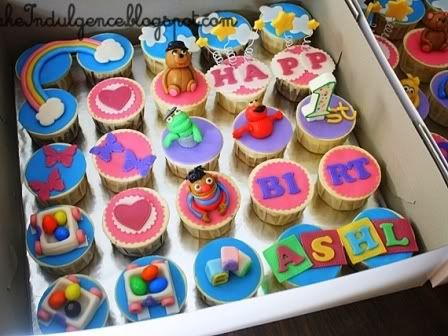 All famous characters from Sesame Street immortalized in sugar!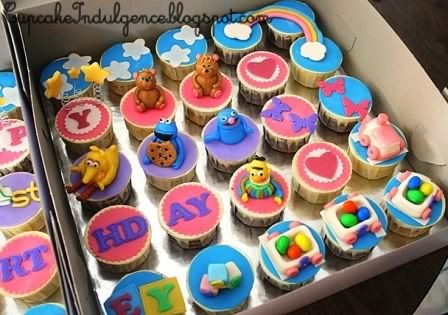 Btw, that's real M&M chocolate on the choo-choo train.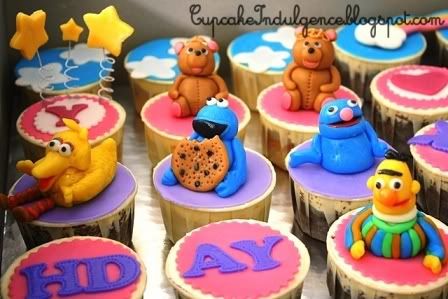 I'm delighted as well!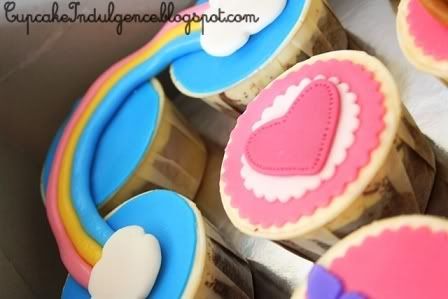 Personally loved the rainbow and <3! style="font-weight: bold; color: rgb(102, 0, 204);font-size:180%;" >HAPPY 1st BIRTHDAY
BABY ASHLEY