When cupcakes and fruits goes together, here's what we will get:
Mixture of chocolate chips cupcakes and banana with pumpkin seeds cupcakes, with raspberry buttercream, topped with imported fresh fruits.


Look at how fresh the fruits are! Even me myself were tempted to bite onto them.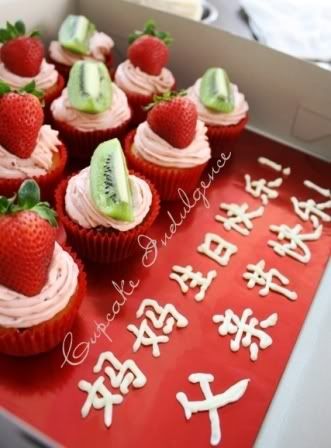 Cupcakes ordered in conjunction of Father's Day and mother's birthday.