Pictures speaks louder than words. :) This set of cupcakes are made for Ker Ning, Kai Xuan and Shen Jie's daddy's birthday.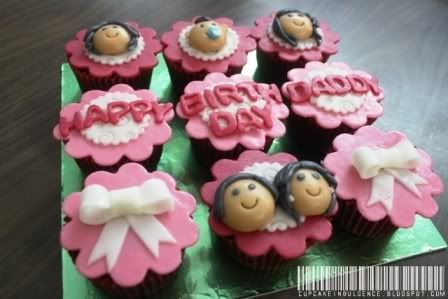 Family members represented with sugars.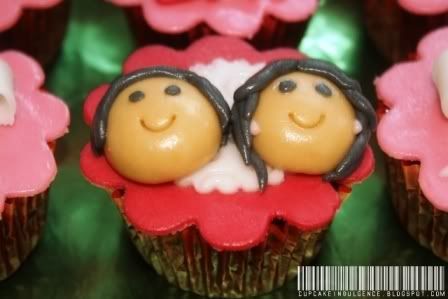 Daddy and mummy.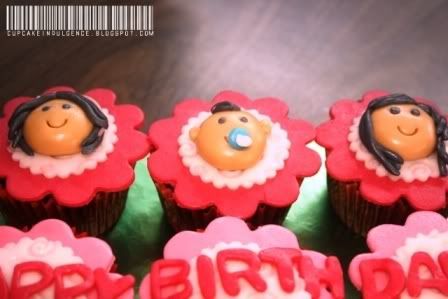 The kids. :) Aww... ain't Shen Jie the baby boy CUTE?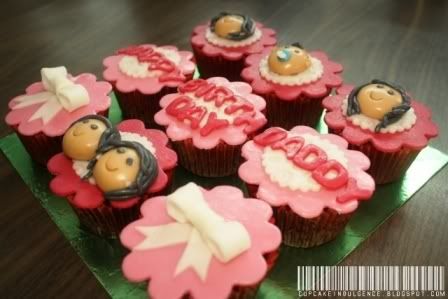 Delivered the cupcakes a moment ago! Hope you will love it! Happy birthday...