Its 8th Lee Ling's birthday last Saturday! You must be asking, who is Lee Ling? Lee Ling is my boyfriend's niece and he simply adore her, and so does me! :) Her mother approached me for cupcakes and we are happy to give the cupcakes to Lee Ling as birthday gift. One thing that Lee Ling simply love: Winnie The Pooh! Here you go, cupcakes topped Winnie The Pooh there'll be~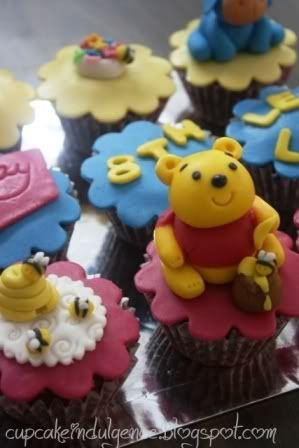 Winne the Pooh and his pot of hunny.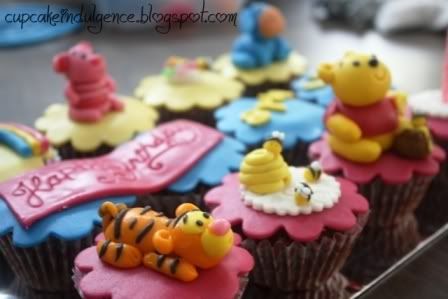 With the rest of Winnie's friends: Piglet, Tigger and Eeyore, and not forgotten bee hives and bees of course!



Whole picture!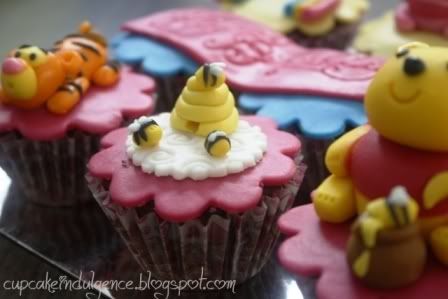 After done with cupcakes, off we head on to Sungai Long for Lee Ling's birthday celebration. Just a small dinner with relatives to mark Lee Ling's birthday. :) After that, candle blowing session!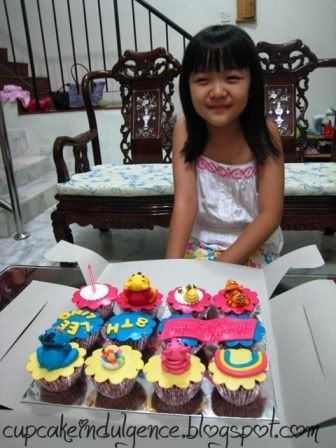 Overjoyed Lee Ling with the cupcakes.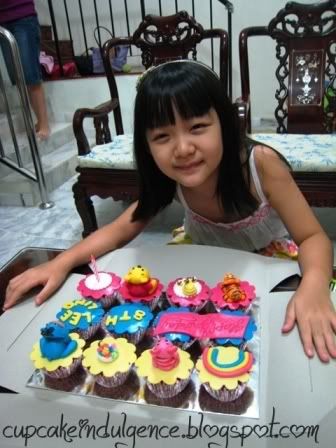 Ain't she cute?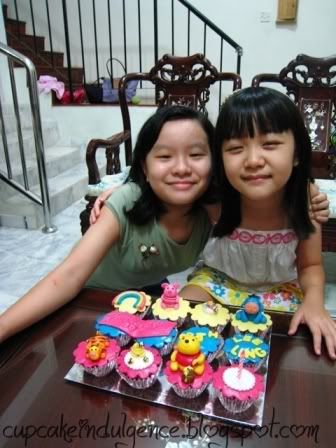 Lee Shen (the elder one) and Lee Ling.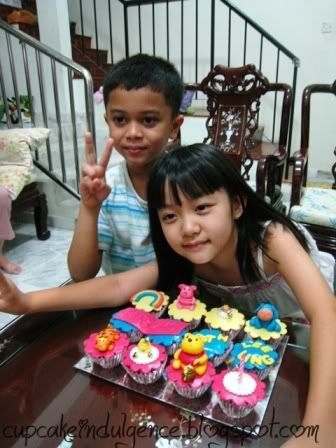 Elton wanna take part too!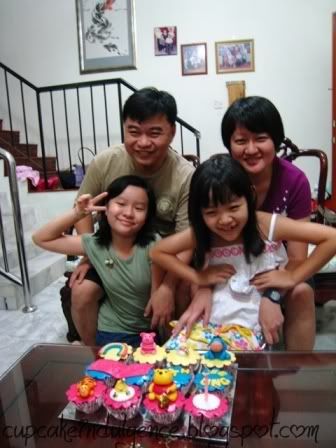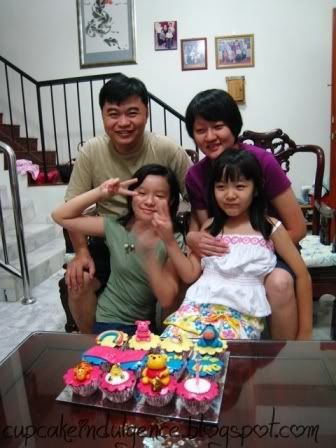 The Chu family... :) Aww...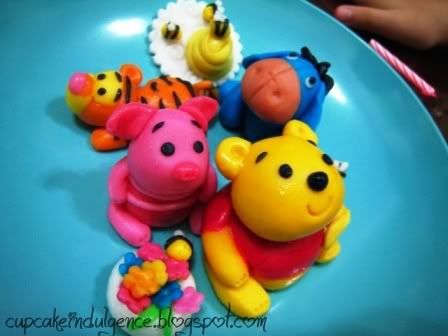 Lee Ling insist on keeping the figurines and doesn't want to eat them (phew...) and we are glad to remove Winnie and Friends from the cupcakes to a plate where it will be air dried for 2 weeks and it can be kept for a long loooong time. :)

Hope you'll love it Lee Ling!!!