They went for sunbathing and swimming of course! :) Okay, kinda lame question and answer... -___- Haha! Sorry for the late posting of the cupcakes. Feast your eyes on them now!

A loving boyfriend ordered a set of 20 pieces cupcakes for his girlfriend's birthday celebration in Genting, and he left the decoration ideas to me but in condition: he wants doggies on beach as the theme. Here's the result: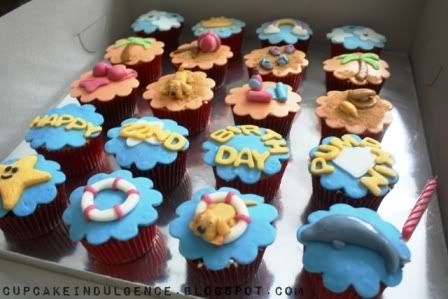 The sky, the sands and the the sea. Perfecto!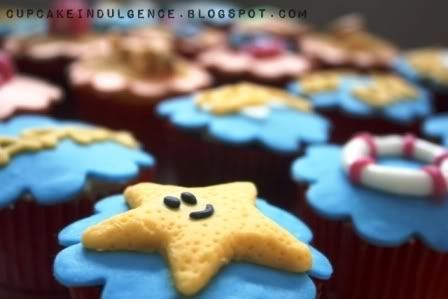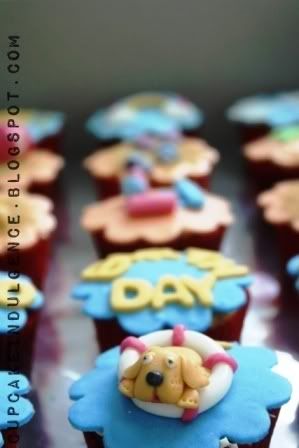 Lucky for the safety tube, the pooch floated relaxingly! Lol...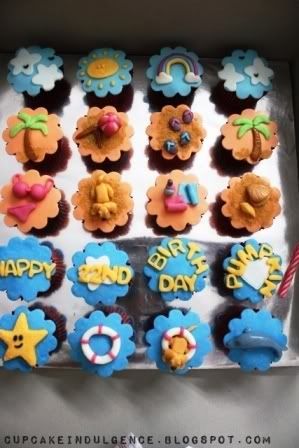 In case you can't see what's on the cupcakes: Sky (with clouds, birds and sun), Sand (with coconut trees, beach ball, boomerang, 2 pair of slippers, bikini, sunbathing doggie, towels, sunblock lotion and seashells), and Sea (with starfish, doggie with tube and dolphin).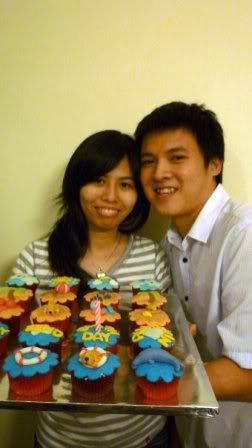 And here's the loving couple with the cupcakes! :) Hope you loved them~