Silly me forgot to snap a picture of Snoopy cupcake set before sending it off to my friend for delivery. :( But thank goodness for the help of my friend, she managed to snap few pictures of them before her friend (haha, got confused?) picked up from her.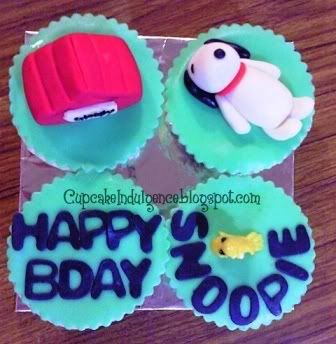 Snoopy, his red home and Woodstock


Thanks to Snoopie (Ming Huey) and Siew Fong, I managed to grab few photos of the cupcakes snapped by them during Snoopie's birthday celebration (great photography skills!). All photos below are courtesy of Snoopie and Siew Fong.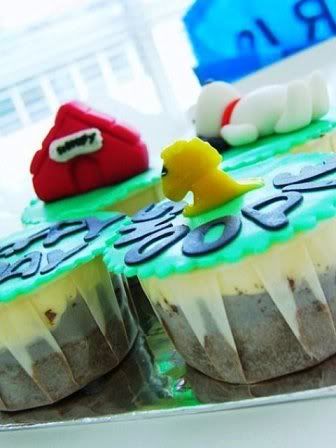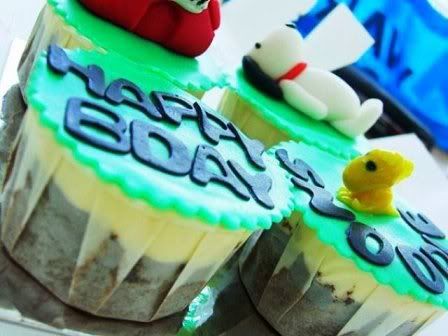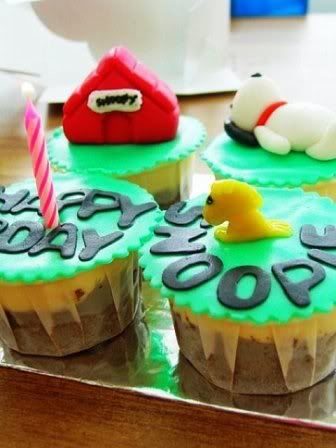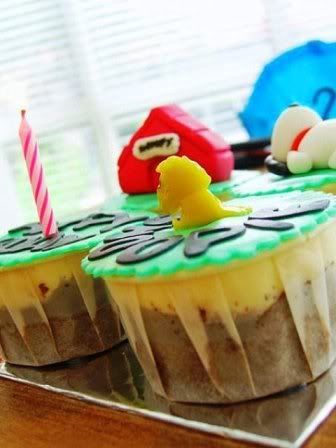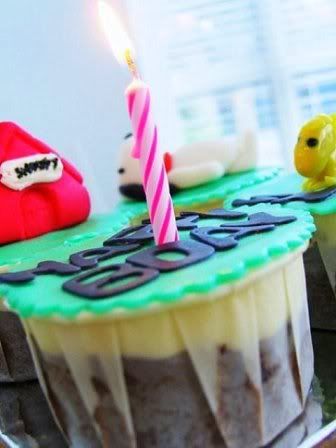 Have a great celebration!