This set of cupcakes are extremely special to us - these set of cuppies were ordered from girlfiend in Singapore for boyfriend in Bandar Baru Ampang, in conjunction of Valentine's Day. We even delivered this set of cuppies all the way from Seremban to Bandar Baru Ampang. Thank God for GPS, we able to find the place with ease.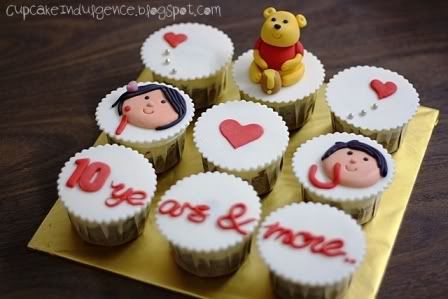 Winnie The Pooh brings special memories to both lovers :)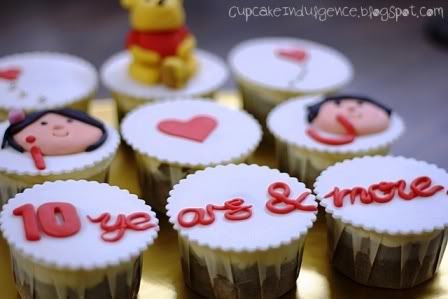 10 years of sweet relationships, and countinggg...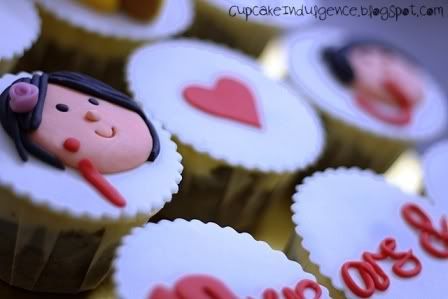 A special world for you and me
A special bond one cannot see
It wraps us up in its cocoon
And holds us fiercely in its womb.

Its fingers spread like fine spun gold
Gently nestling us to the fold
Like silken thread it holds us fast
Bonds like this are meant to last.

And though at times a thread may break
A new one forms in its wake
To bind us closer and keep us strong
In a special world, where we belong.

- Sheelagh Lennon -



Have fun on this special day of Tiger New Year and Valentine's Day!!!