Fai's mummy (Aunt Mary, whom is also my neighbor) would like to break the tradition (Fai's yearly birthday cake would be King's ice cream cake) and switch to cupcakes yayyy instead of ice-cream cake.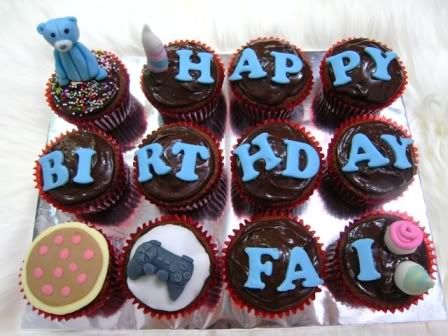 Fai is a pizza lover and an avid PS2 gamer.



Happy birthday Fai!


P/S: I can't believe that you gulp down the PS2 so fast!