A very special request by a dear boyfriend, "Please put lotsa lotsa Mashimaro on your cupcakes, but most importantly, please put the Love Chan bunnies in the middle".

Therefore...
Task 1: Combine Anniversary and Christmas theme together
Task 2: Lotsa Mashimaro
Task 3: LOVE CHAN - a must!


And... taadaa... here we are: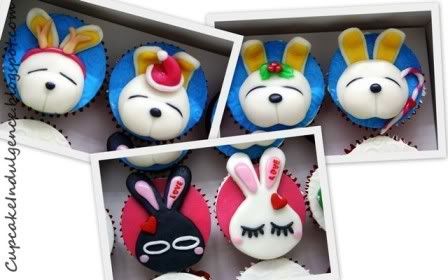 Even Mashimaros are in Christmas mood as well!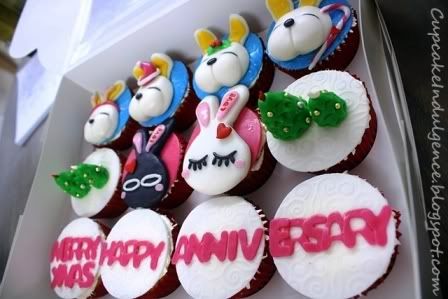 The Christmas trees, snipped with scissors! Tip #1.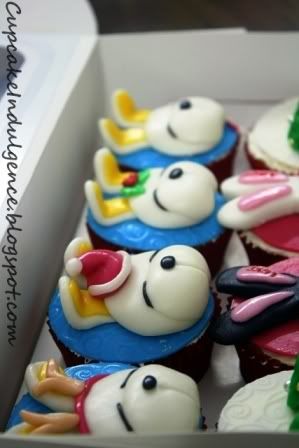 Love doesn't make the world go round.
Love is what makes the ride worthwhile.