Happy birthday on this beautiful day,
There's so many things, I just want to say.
You inspire many, with your thoughts and actions,
I'm so grateful, for your calm reactions.

Happy birthday on this beautiful day,
I wish you the best, without any delay.
Hope you enjoy it, from beginning till end,
Here's a hug and kiss XOXO, I'm ready to send.



HAPPY BIRTHDAY June!!!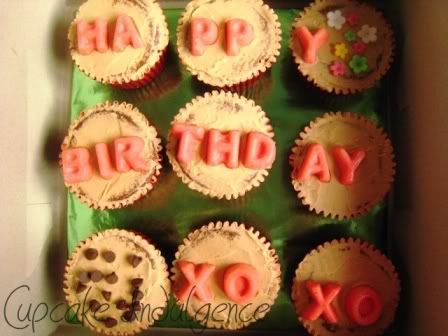 June:
TQ so much for your sincere wishes and the most touching my heart is the cupcakes which you'd spending so much of your precious time in preparing it :D. TQ my dear friend....
My happiness is unlimited for having you as part of my friend.
Hope our friendship will last forever...
Again, BIG THANX!!
---
P/S:

Sorry for the 'inadequate' decorations as I made it on the rush, the night before. But I'm glad that you and your family loved it! :)