Yuky and boyfriend's love story begins in 2007, but Yuky were in Kampar, Perak while her boyfriend were in Kuala Lumpur. They communicate solely on phone. On 2009, they finally be together (awww...) when Yuky moved to KL (yeah...) and they lived happily ever after. :)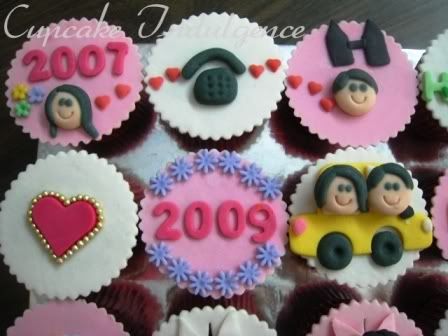 Their love story journey, on cupcakes.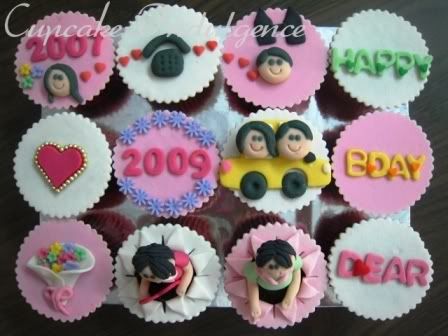 In sweet pink and white theme.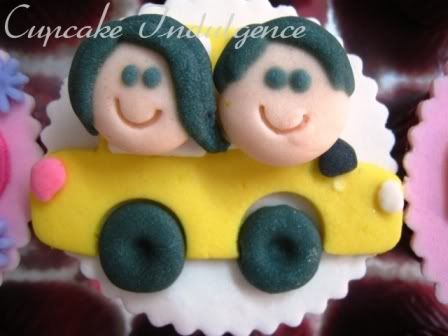 Since both of them were in KL now, they don't have to solely rely on telephone to communicate. Now they can 'jalan-jalan cari makan' cruising by car. :)


Popped out of the cupcakes! Lol~ ;)