My bestie, Rose ordered a set of cupcakes filled with love, for her boyfriend of course...
BUT
with a condition: she would like to lend her hand to prepare them too. Rose want to stand proud and tell her boyfriend that she played a part in making this cupcakes too. :D Ain't Rose sweet?
I was reluctant at first, but come to think of the fun we gonna have, I agreed to her "condition". Taadaa... this are the results:

"I Heart Youuuu!!!". Can you feel it, Mr. Woei Tatt? :)



Pink represent Rose, blue represent Woei Tatt.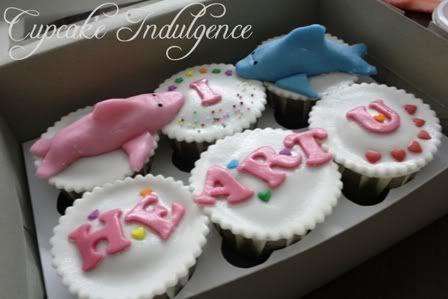 It suppose to look like dolphin, but apprently I think it turn out to be

sharks

?!?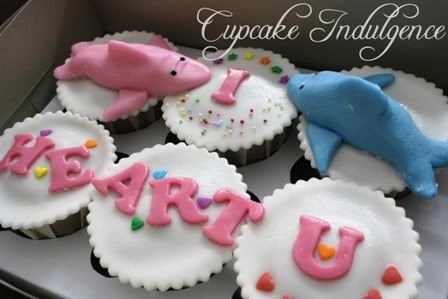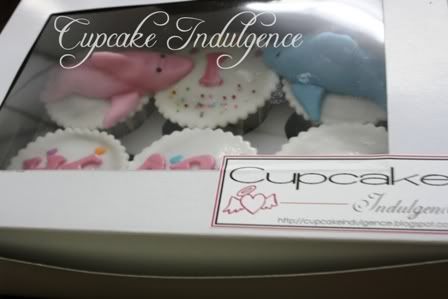 Into the box they go...



And put some magic touch with pretty ribbons.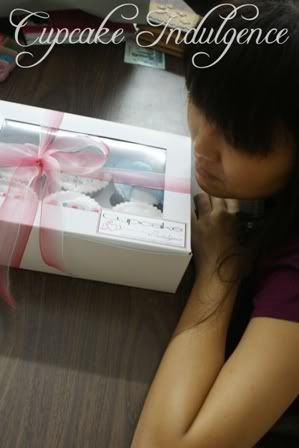 See how Rose admired the cupcakes that she (and I) made. Rose already present to him yesterday, and boy, he was happy! :) He happy, she happy, they happy,
I'm happy!