A dear friend of mine, Kelly, ordered 12 pieces of cupcakes to celebrate her dad's (aka Uncle Gan) birthday. Yesh, she came back all the way from Kuantan, Pahang to celebrate her dad's birthday.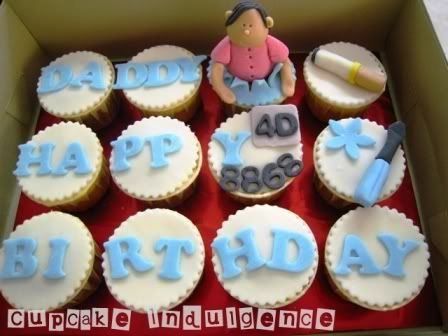 What Kelly ordered: A dad figurine, a cigarette (cos her dad smokes), a screwdriver (which reflects her dad's profession) and 4D lottery docket (her dad's interest, which erm... same as my mum too :D). I even give Uncle Gan a "special lucky" number, 8868 ("fatt fatt lou fatt"); which means "constant prosperity". ;)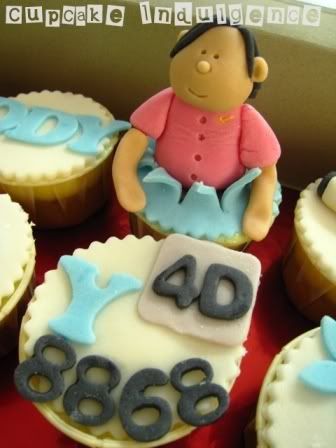 Uncle Gan, did you buy the number? ;)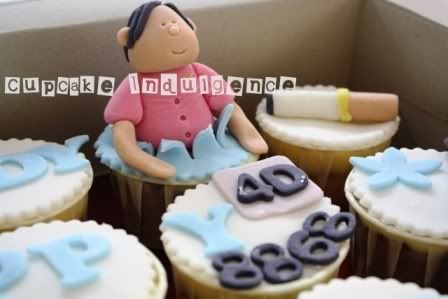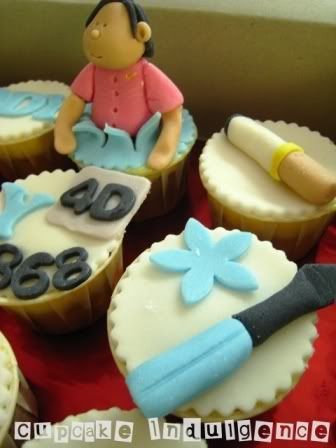 Ciggie and screwie.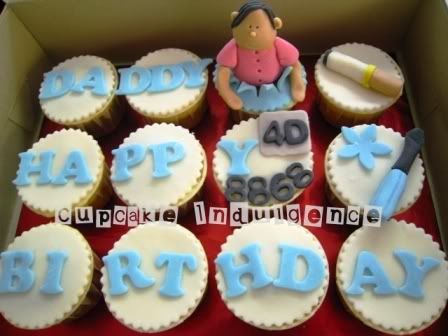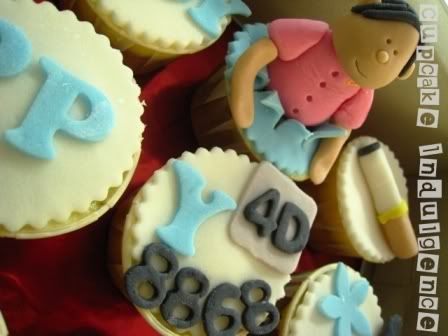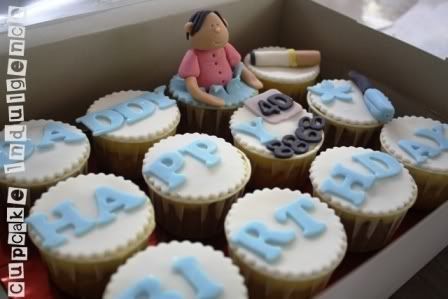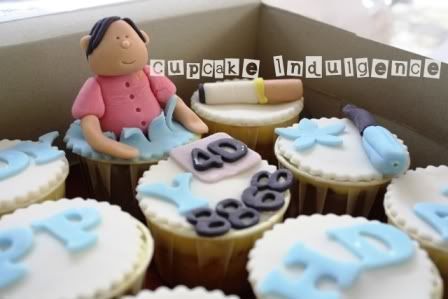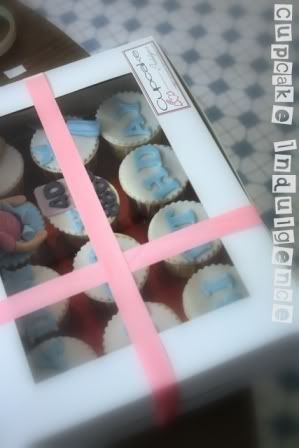 Handmade cupcake box with sweet ribbon added for extra chic!


Wish you good health (most importantly!), great wealth and happy always, Uncle Gan!
HAPPY BIRTHDAY!
:)