Aunt Mary ordered a dozen of chocolate cuppy cakes for her son's best friend's birthday which falls on 9 April. Aunt Mary leave the decoration to my creativity (thanks Aunt Mary!) and this is what I came out with: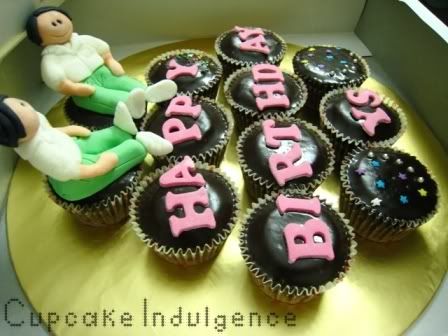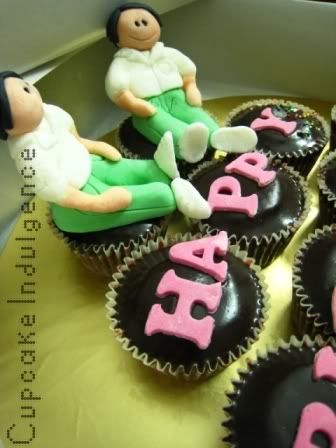 Rich chocolate cupcakes spread with chocolate ganache, decorated with alphabets made of fondant and sprinkled with color sprinkles and silver dragees.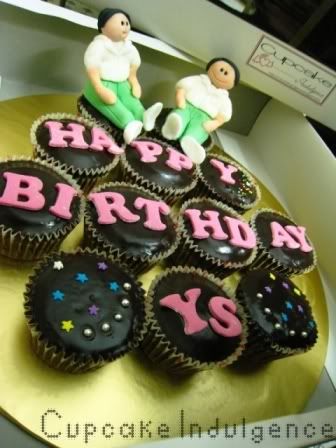 Best friend forever, YS! :)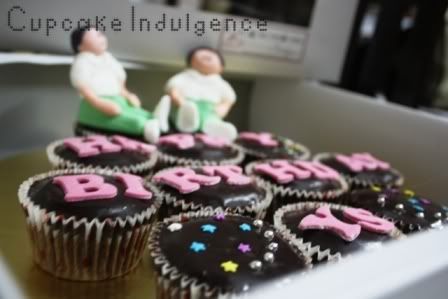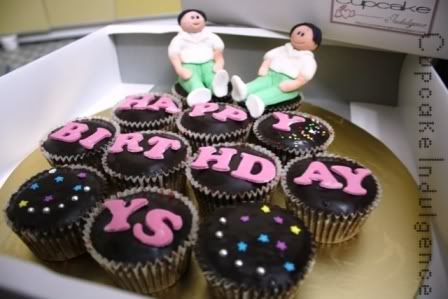 This is our first time with human figurines and it's a challenge for us! In the end, we've made it! Phew~ and we are happy with the outcome product!


Hope you will love it YS! :)