When June asked his son (Shuen), "Shuen... who is silly boy?".
Shuen will answer sheepishly, "Pocoyo silly boy".

After June mentioned to me "Pocoyo" for quite some time, I wondered "Hmm... who is Pocoyo?". My curiocity brings me to Google and I found this: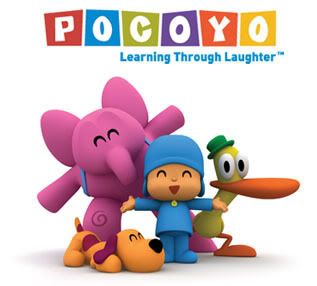 Oh... this is

Pocoyo

, Shuen's silly boy.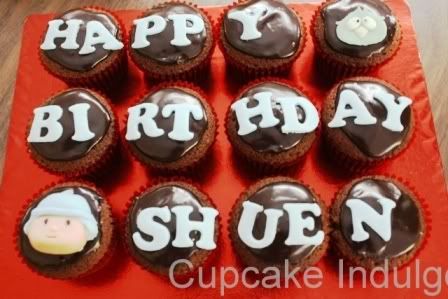 Last Saturday (25 April 2009), we went to Yaki-yaki (yucky wtf) for ex-colleague monthly gathering (yes, we do gathering every month, if possible). At the same time, we celebrated Shuen's early birthday. His birthday falls on 30 April, and according to Chinese's belief, it's a bad omen for celebrate late birthday! :o So, it's better to celebrate early than late. ;) (Lol, I'm celebrating now until July 7th wtf!)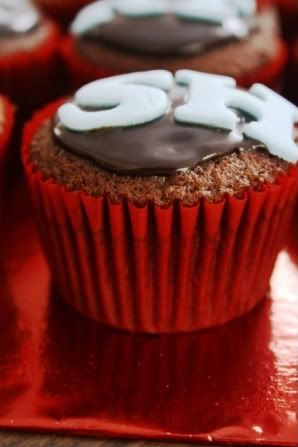 Chocolate cupcake topped with chocolate ganache. Yummy!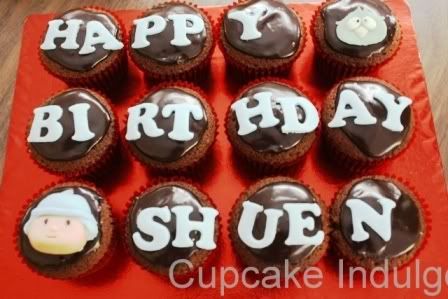 Sleepy Bird at one corner, while Pocoyo sitting on other corner.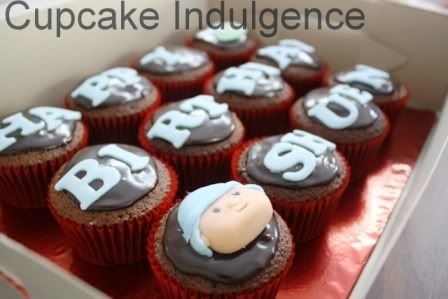 Shuen's beloved character, Pocoyo...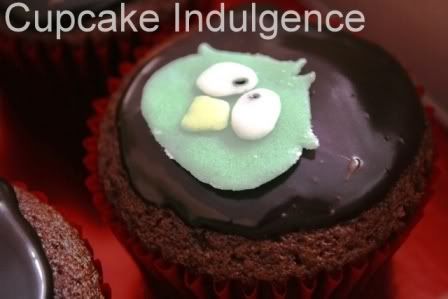 ...and Sleepy Bird.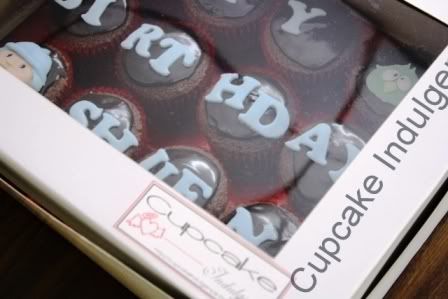 All packed and ready to surprise Shuen!



And boy, he was surpised for sure! I asked June to bring it home and celebrate Shuen's birthday the next day instead. At around 10.30 am, I received an MMS from June. This is what I get: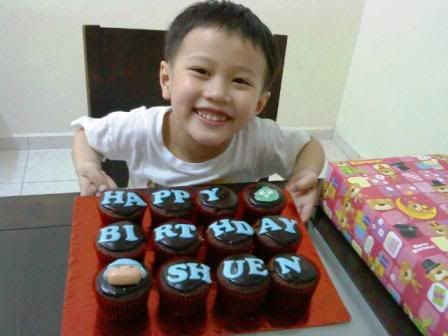 Shuen's happiest moment. Priceless. :)