A mixture of two flavors - 6 banana with pumpkin seeds cupcakes and 6 lemon with poppyseeds cupcakes. How to differentiate them? :) Well, I spread cream cheese on lemon cupcakes and chocolate ganache on banana cupcakes (ala banana choco wtf). I'm sure it's gonna taste amazing! *slurp*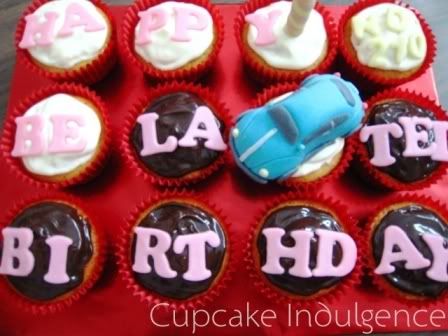 This cupcake was ordered by my friend cum colleague, in conjunction with her boyfriend's daddy
belated
birthday. ;) Doesn't matter that it's late, just as long as you got the heart to remember his birthday...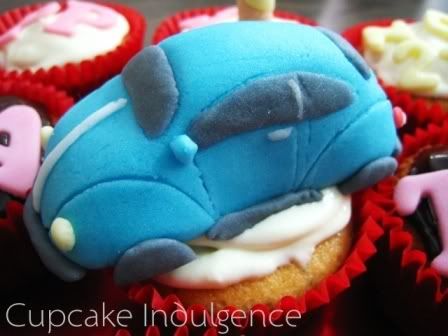 Isn't it adorable? :D Comes with side mirrors,

lagi tu

!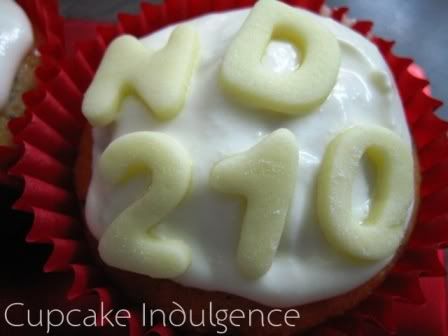 The Bettle's plate number - ND210.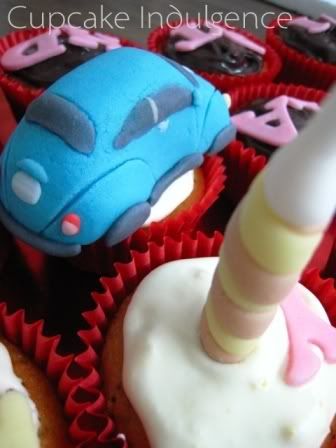 Bettle accompanied by "lamp post" aka fake candle made of fondant.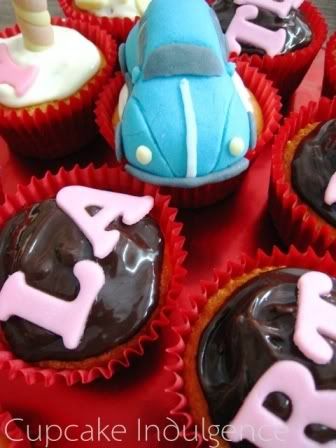 Ehem, I'm still waiting for my dear friend to COD from my house. It's already 9:15 pm and she's still not arriving yet! Argh...