A high-school senior of mine ordered cuppy cakes with smiley faces! :) Instead of 2 smiley faces, I gave her one smiling and one winking. Smileys were drawn using edible decorating gel in Black, from Wilton.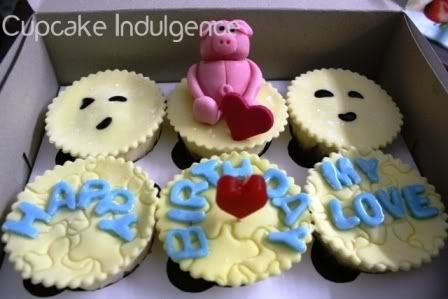 There are few items which are a MUST for her cuppy cakes order: Smileys, a sweet message bearing the magical words "Happy Birthday My Love" and most importantly a piggy.

She even told me that "If 6 pieces of cupcakes can't fit 'Happy Birthday My Love', you change to 12 pieces cupcake set". This shows that how important the message is to her! :) Sweet...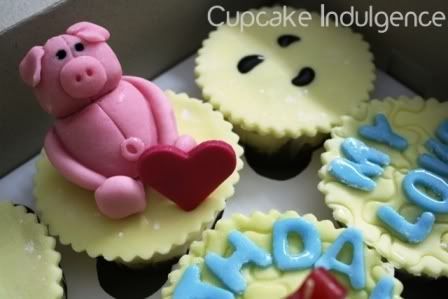 Oops I forgot to gently wipe off the icing sugar on the fondant before I snap. ;)



Hope you (she wanna remain anonymous) loved them as much as I do!